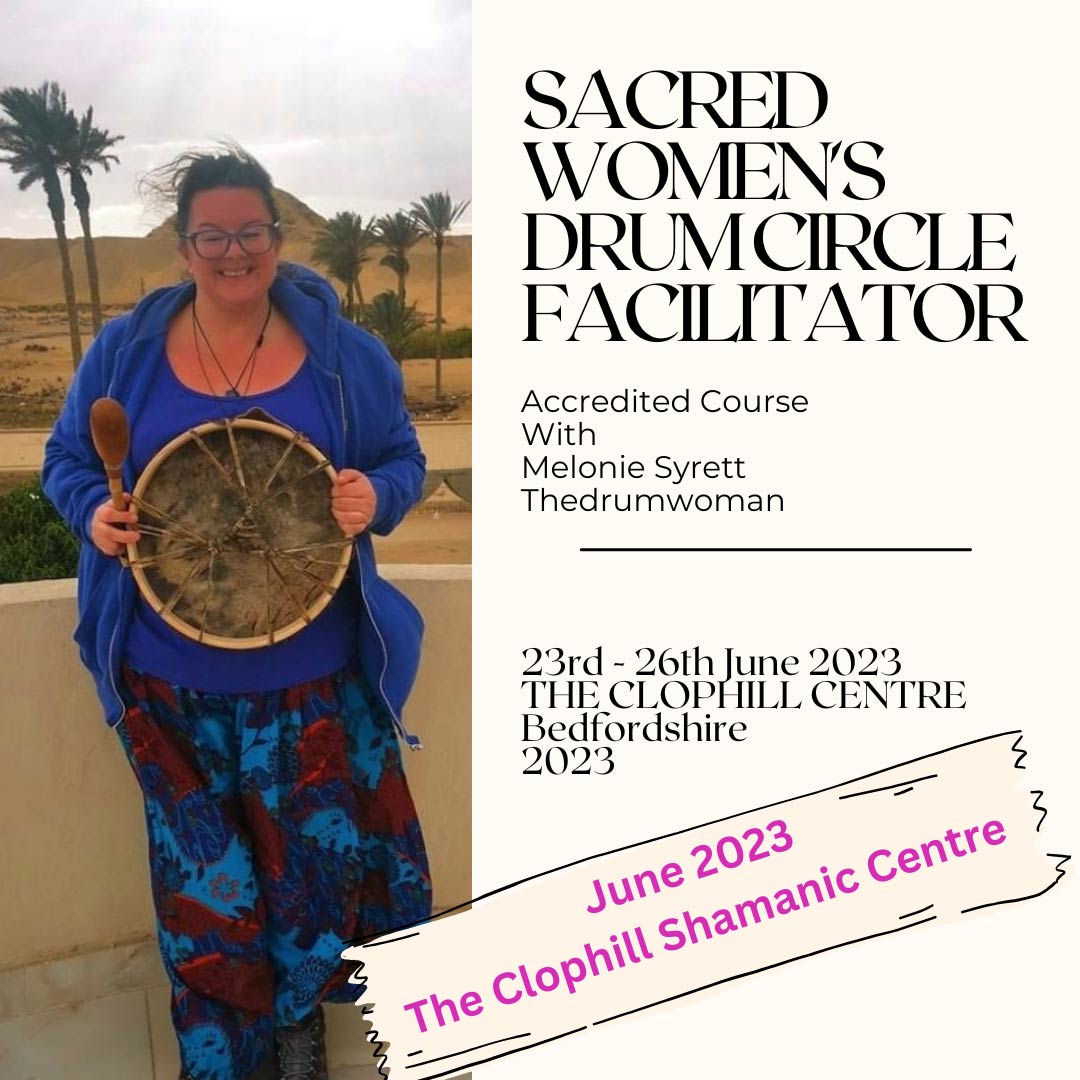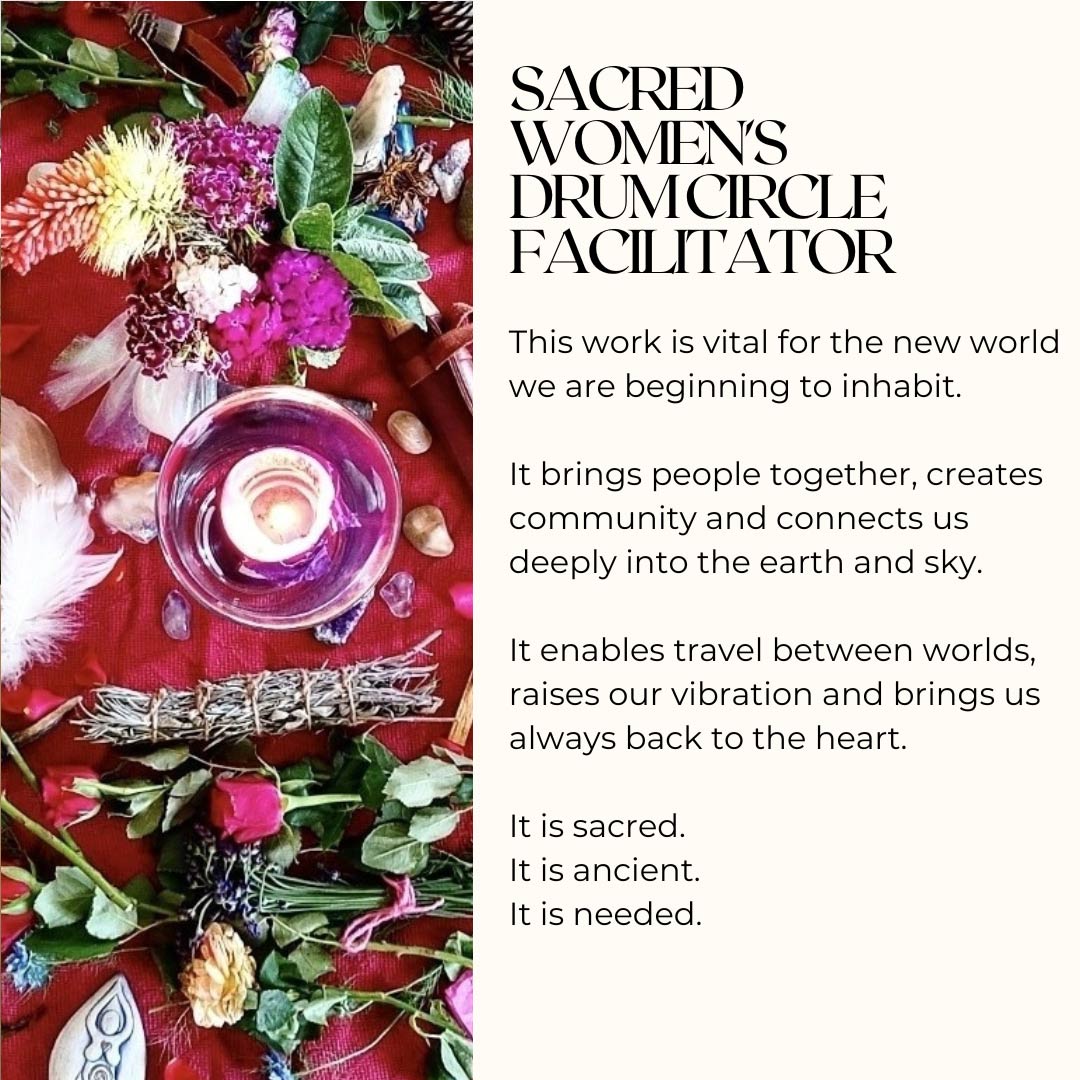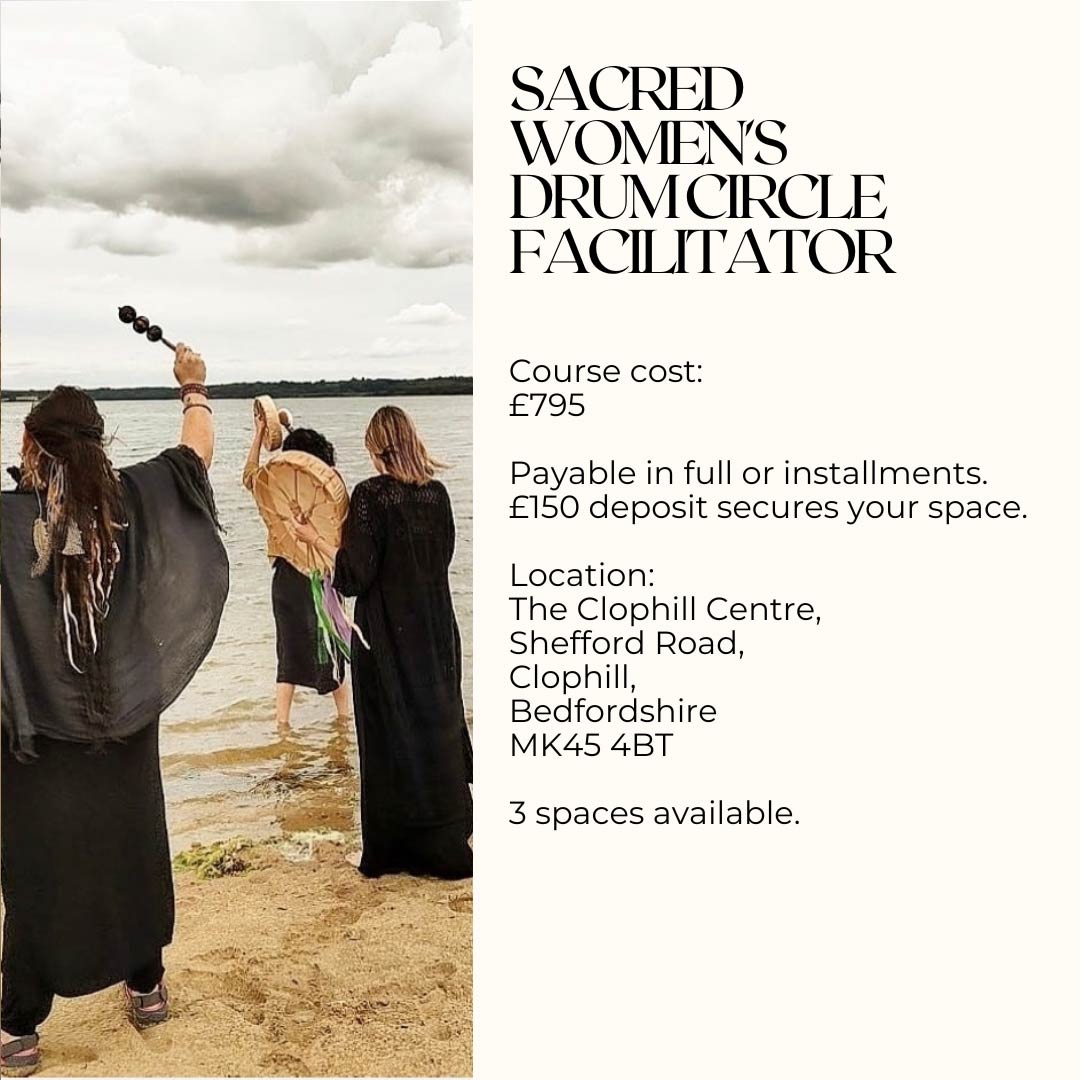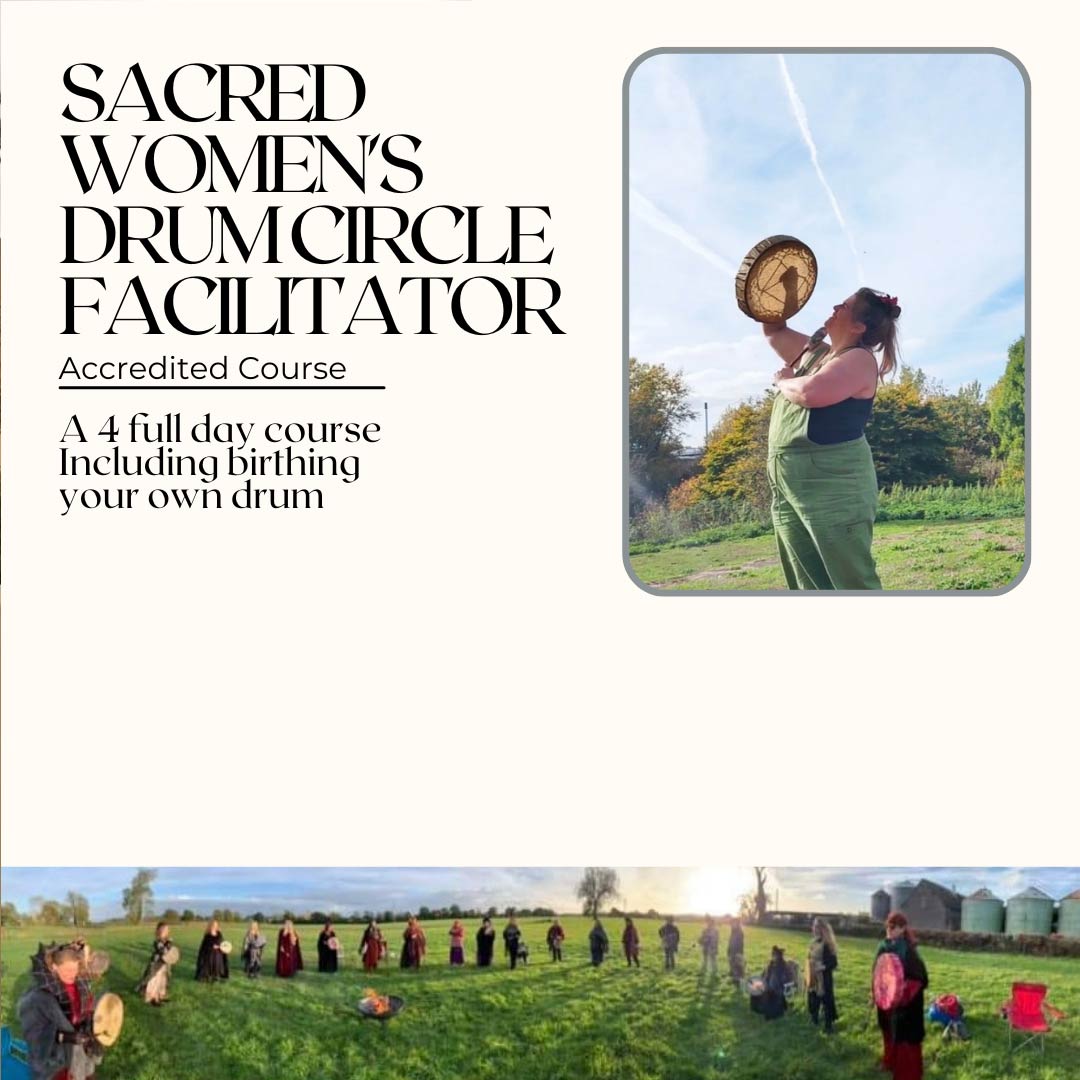 Sacred Women's Drum Circle Facilitator
Accredited Course
With
Melonie Syrett
TheDrumWoman
23rd - 26th June 2023
The Clophill Centre
Bedfordshire
A fully accredited 4 day course for those that wish to hold sacred and safe space for women utilising drums and song.
---
---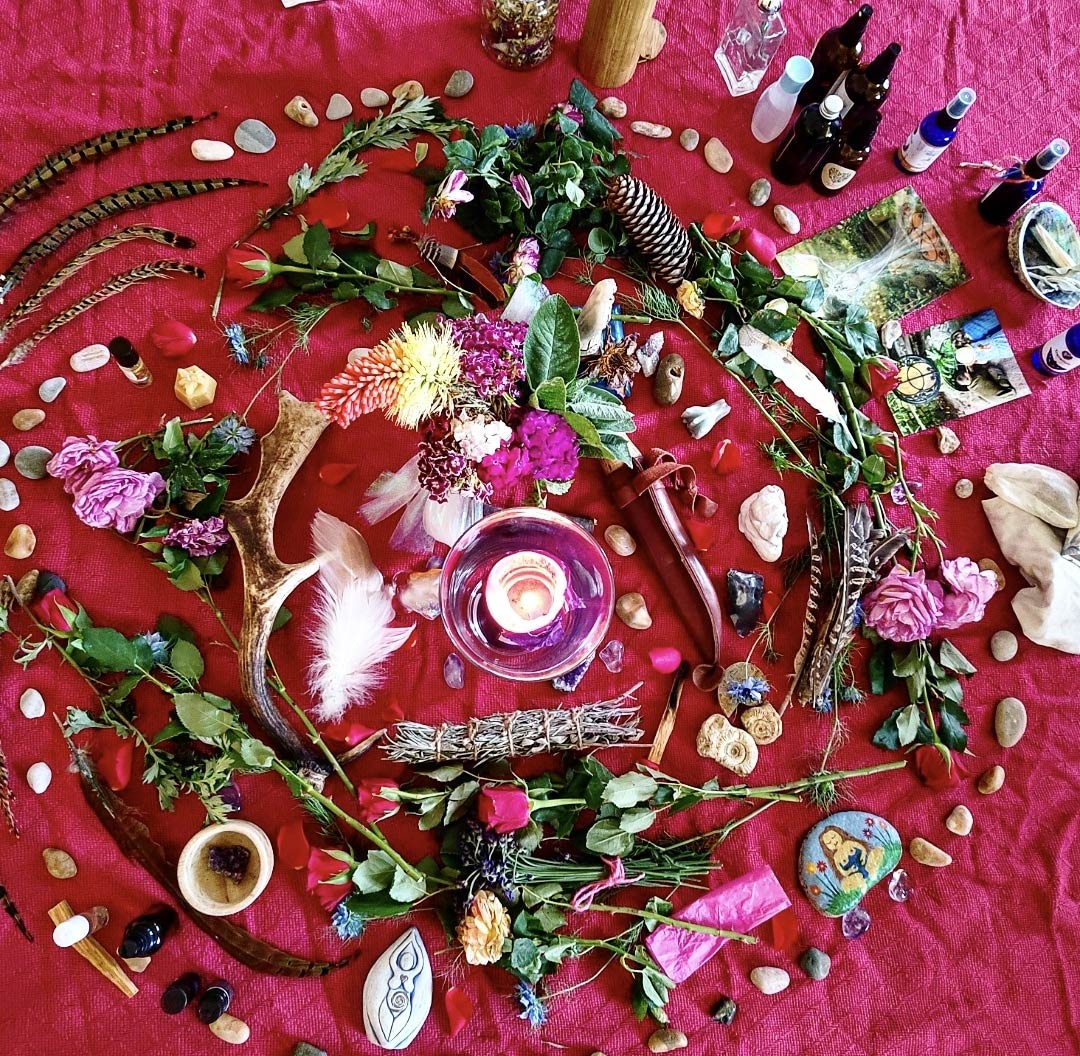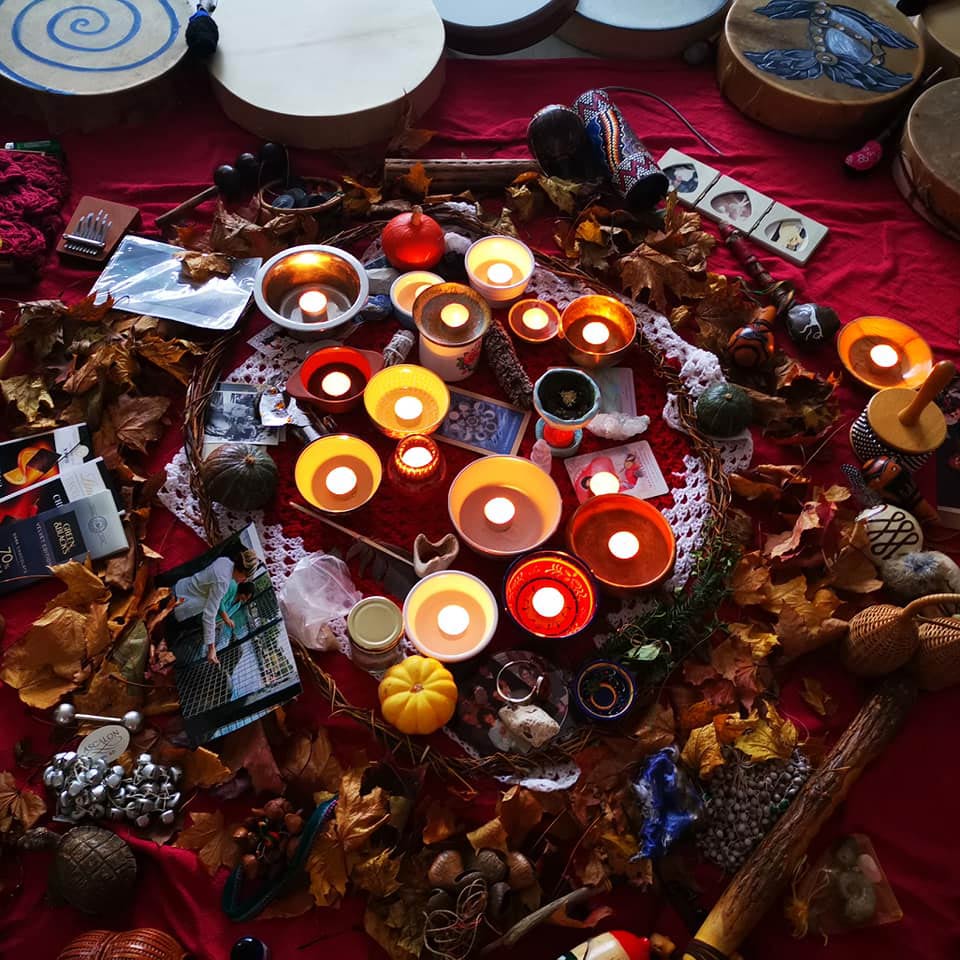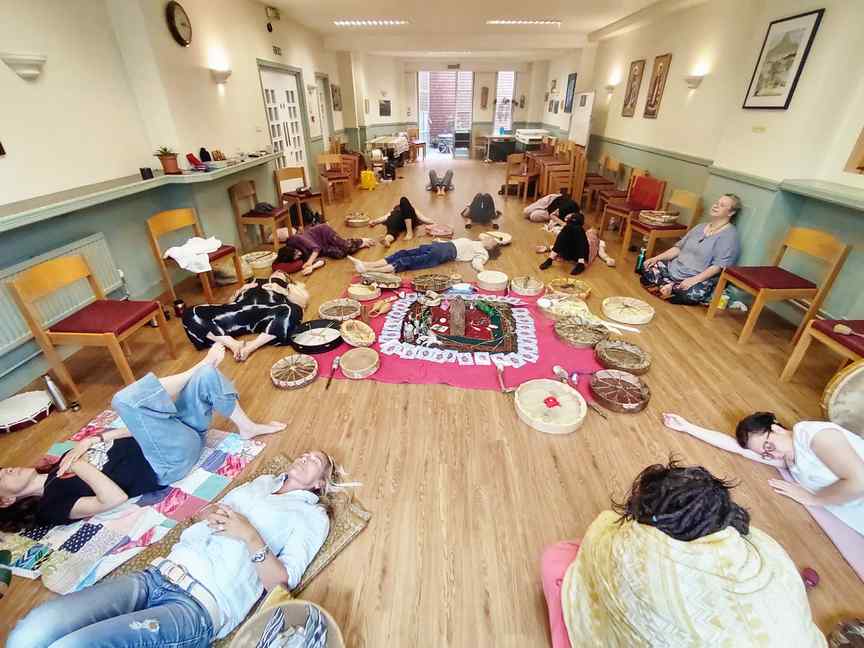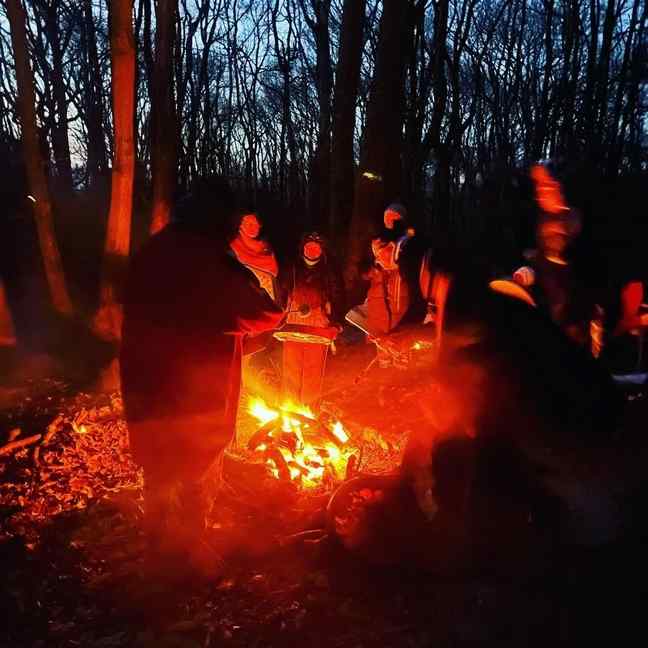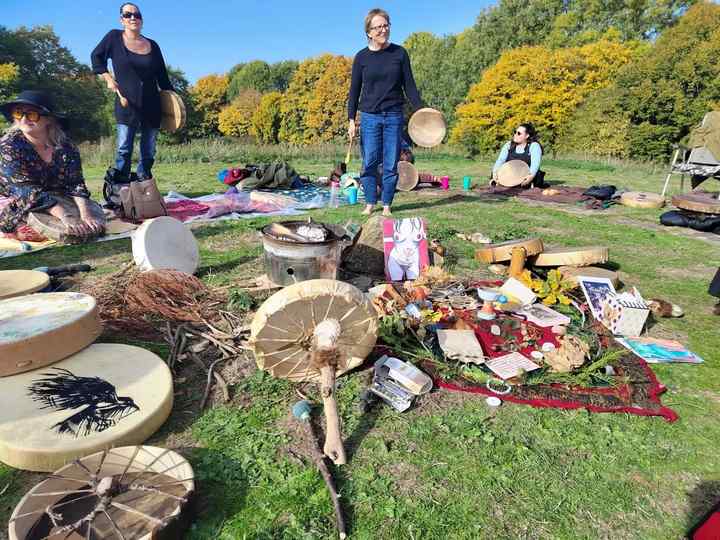 Drum Circles

Magic happens when we gather...
Come join our tribe! Melonie runs regular women's and community drum circles across Essex and in London. Expect to land in a safe and sacred space, to feel held and supported as we ground, share, drum and sing. No experience is needed and there are always drums available to borrow. Sometimes Melonie runs circles elsewhere - these are always advertised in advance.
See the Schedule for upcoming Drum Circles and booking.
Sacred Women's Drum Circles
Melonie currently runs three women's circles.

A monthly Circle on Sundays in Harlow, Essex which takes place outdoors in a beautiful sacred temple site.

A monthly circle on Thursdays that takes place in Notley Yoga Studio, Blackley Lane, Braintree, Essex CM77 7QW

and a quarterly, seasonal circle on a Saturday in Tower Hill, London.


Community Drum Circles
Melonie also runs a monthly Shamanic Drum Circle on a Wednesday, which is open to all, at Marks Tey Parish Hall, Old London Roads, Marks Tey, Essex CO6 1EJ.
---
---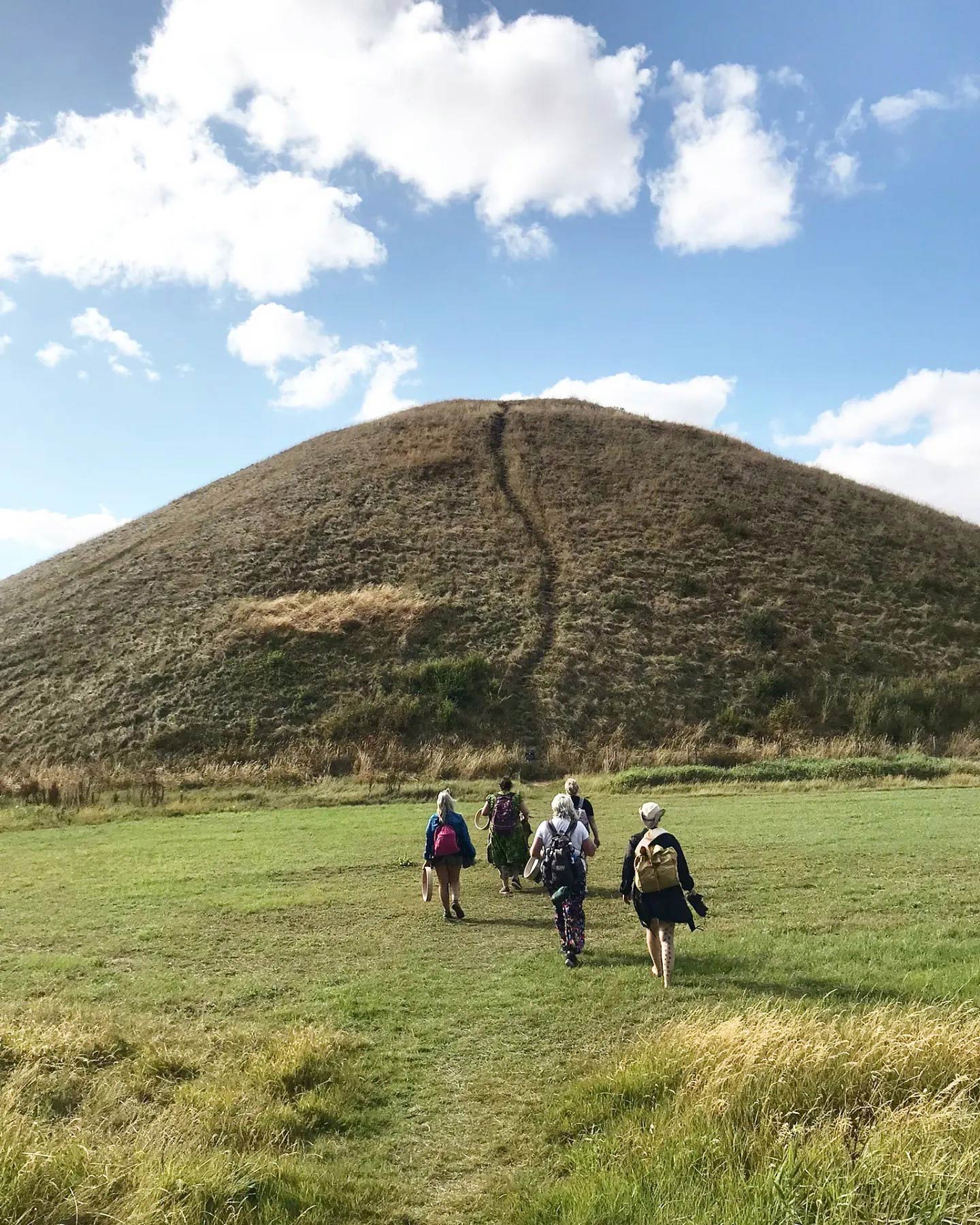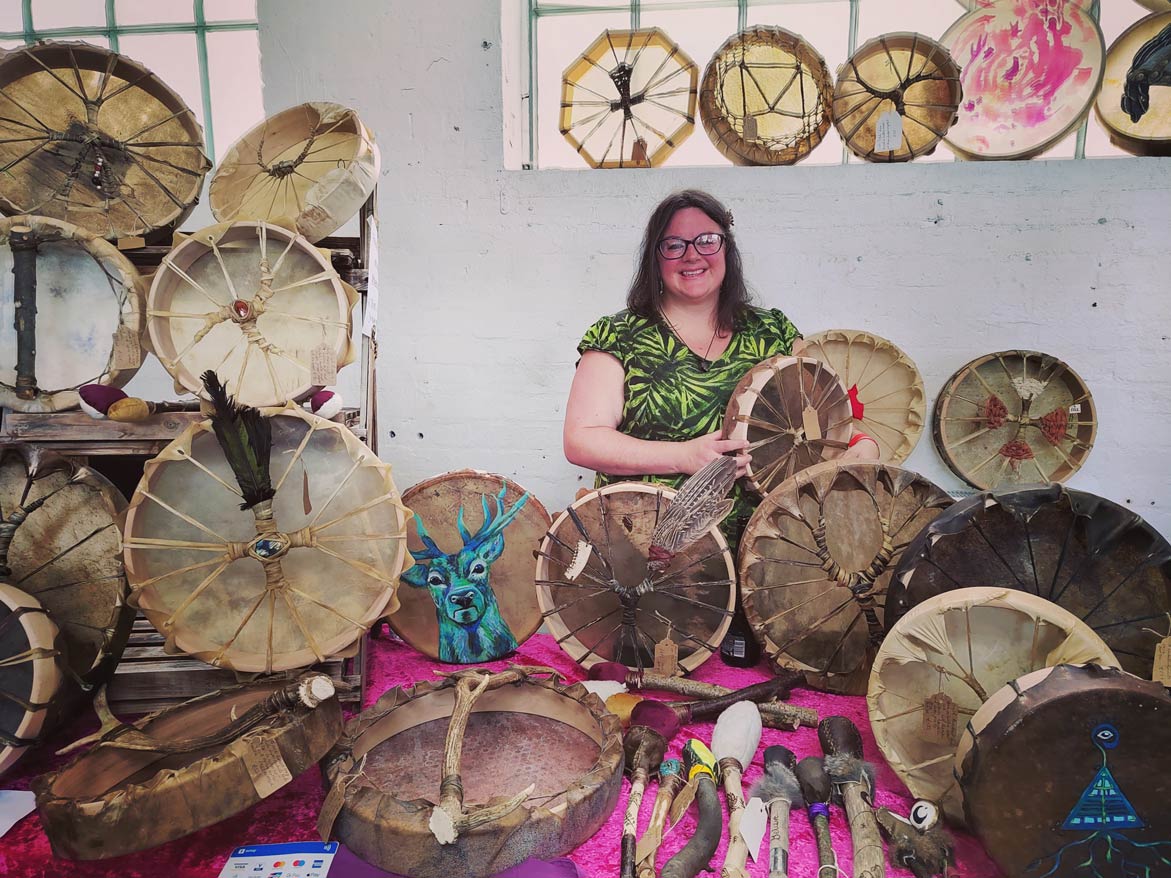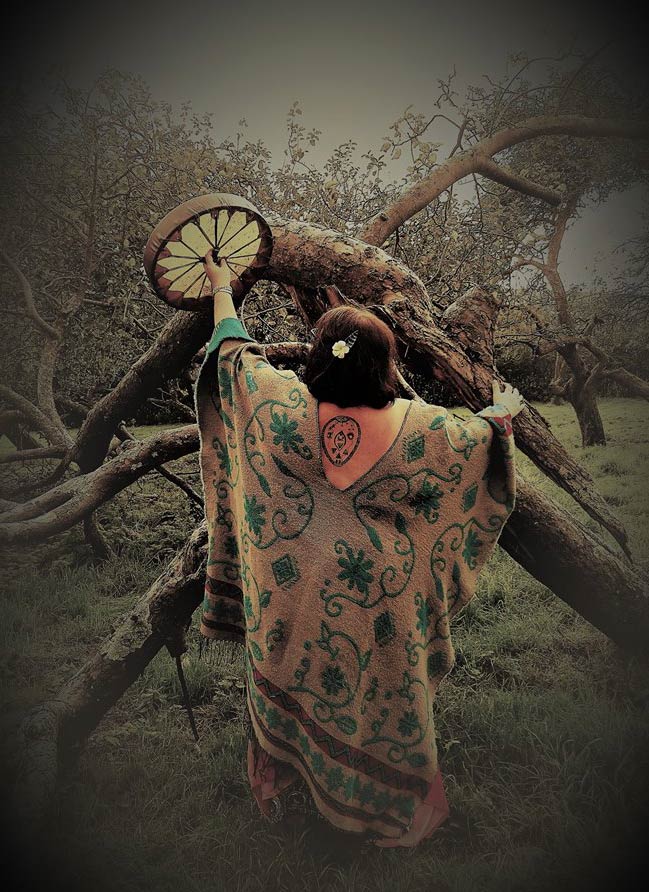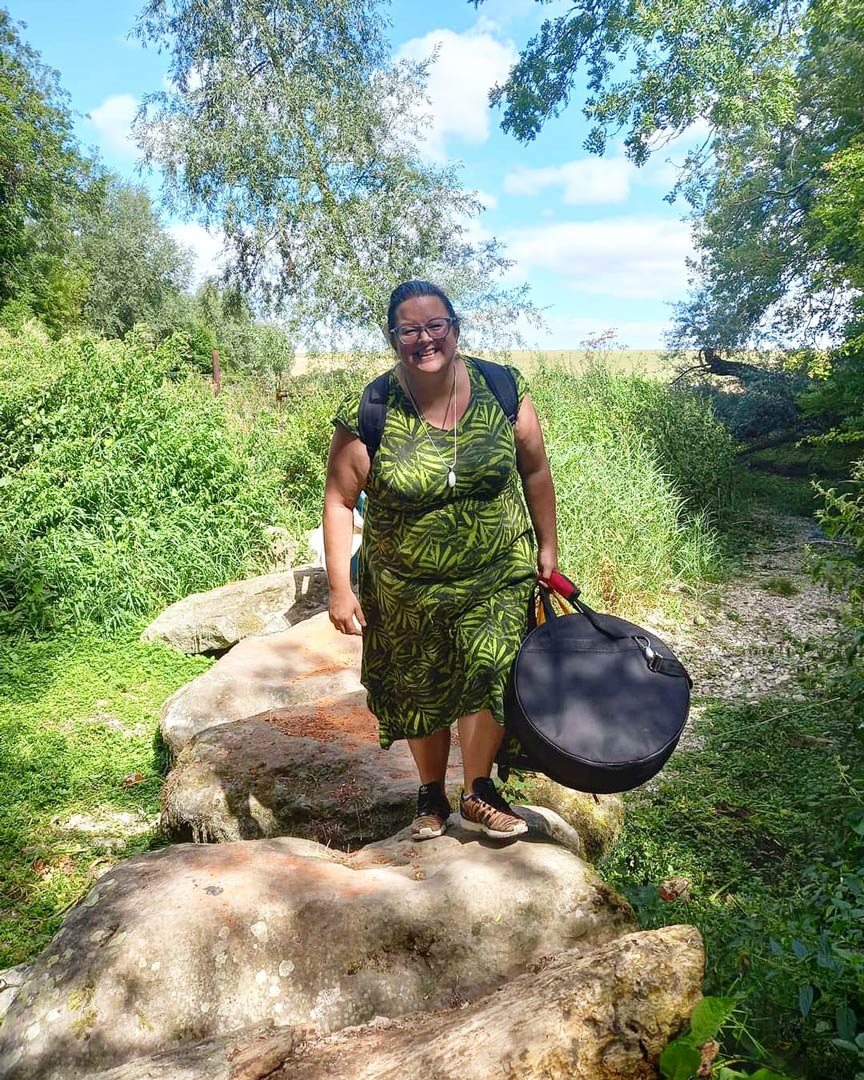 Drum Birthing Workshops

Group and 121 Workshops and Retreats across the UK and further afield.
Melonie runs many group drum birthing workshops across the year. As they become available they will be listed. Do get into touch if you want to take part in a group workshop but haven't seen one advertised in your area.
Group days: Come together with others who hear the call and birth your own drum. Spend a whole day in deep connection to hide and hoop - cutting, weaving, binding and finally birthing your very own drum and beater. Groups hold no more than 8 (unless specified) and create a drum with a 4 or 3 strand handle with a central crystal (if desired). For more personalisation see 121 sessions or retreats.
121 options: Melonie holds 121 drum birthing days, where the choice of handle design, hoop decoration and drum embellishment has more scope that a group session. She also holds 2 day re:birthing retreats for individuals - including a 90 min consultation to 'meet' your drum in meditation and to plan how to bring it into being, including any activations, healing or ceremony that supports you, your journey and that of the drum!
For more information or to book a 121 please get in touch web@thedrumwoman.com
Retreats: Melonie holds a yearly 'Higher Heart of Glastonbury Drum Birthing Pilgrimage' and yearly 'Wiltshire Sacred Sites Drum Birthing Journey' as well as other Drum Birthing retreats.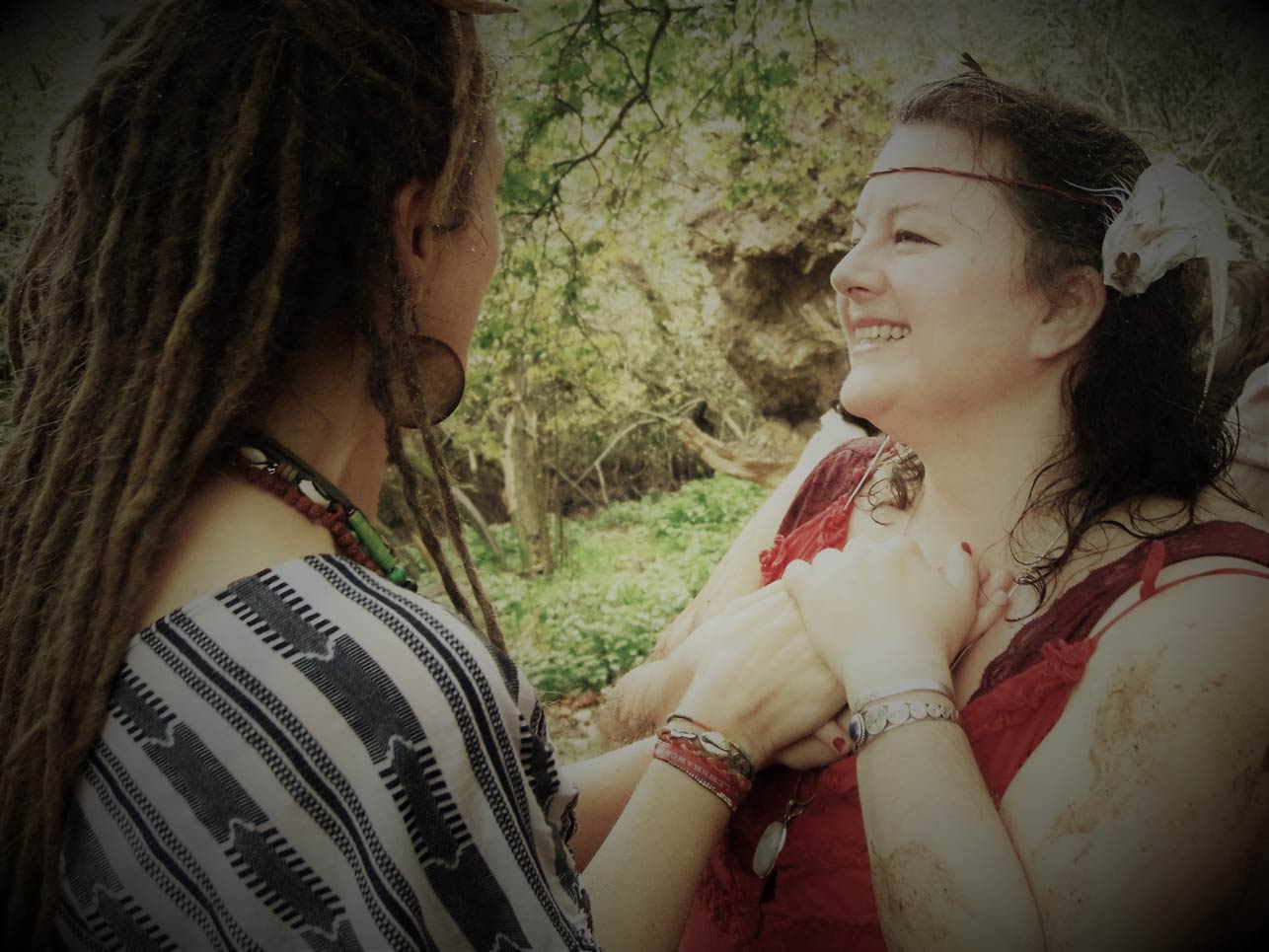 ---
---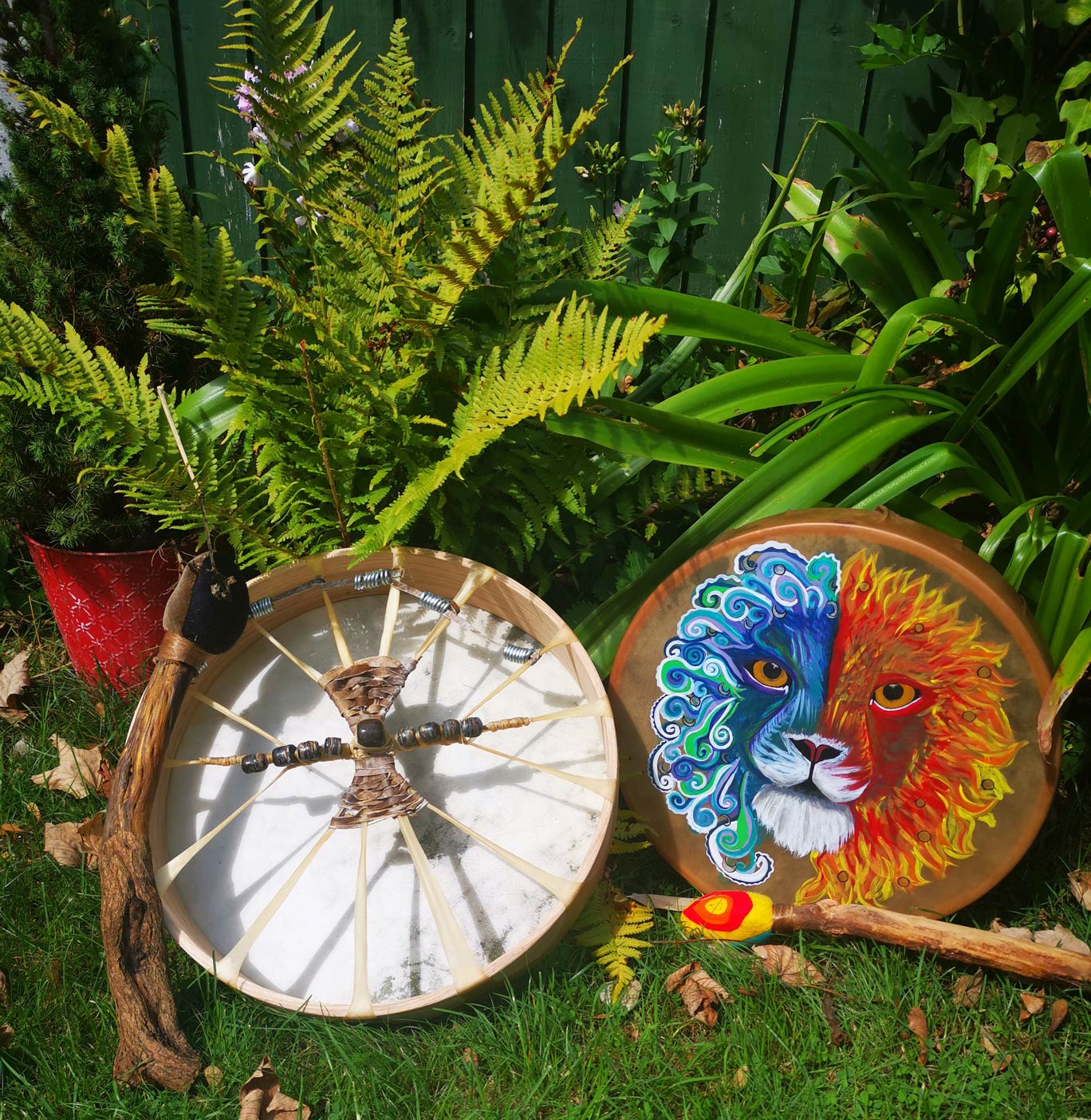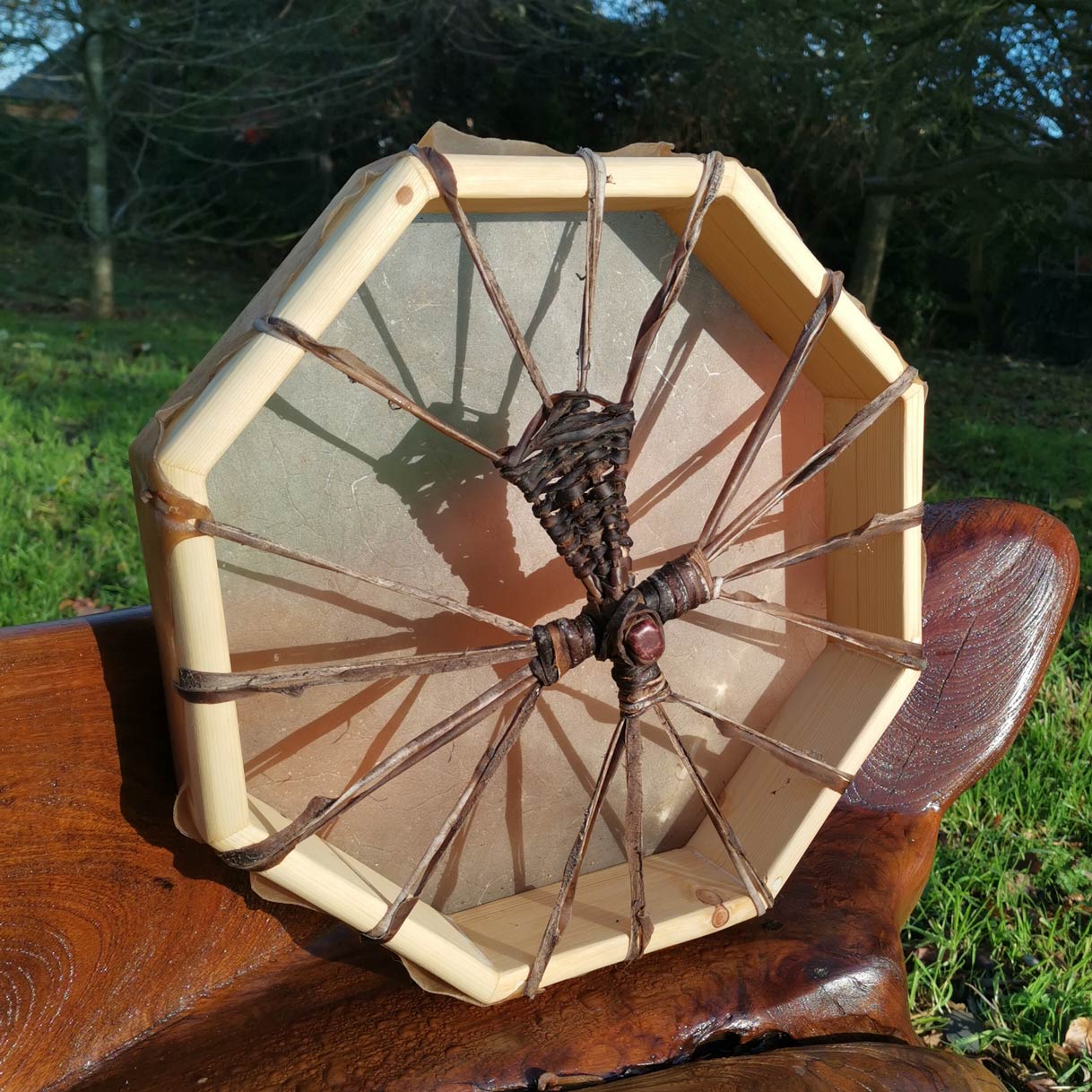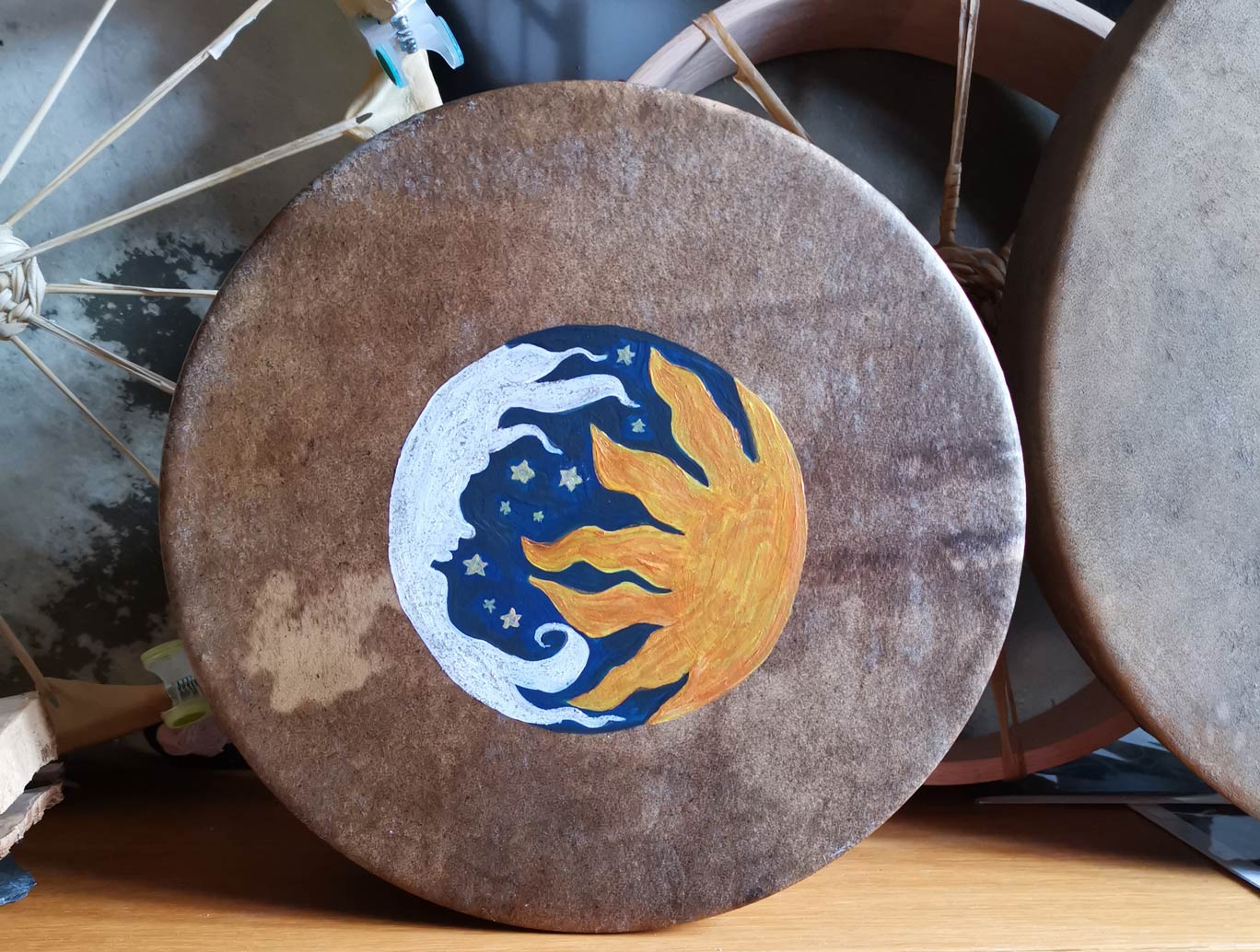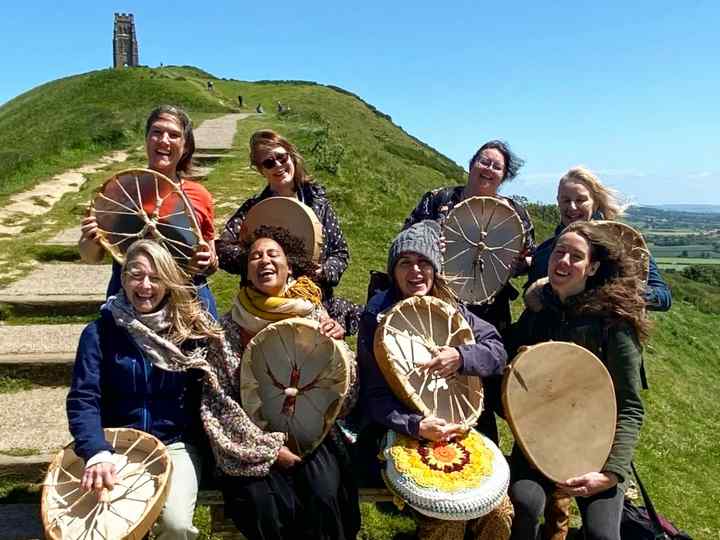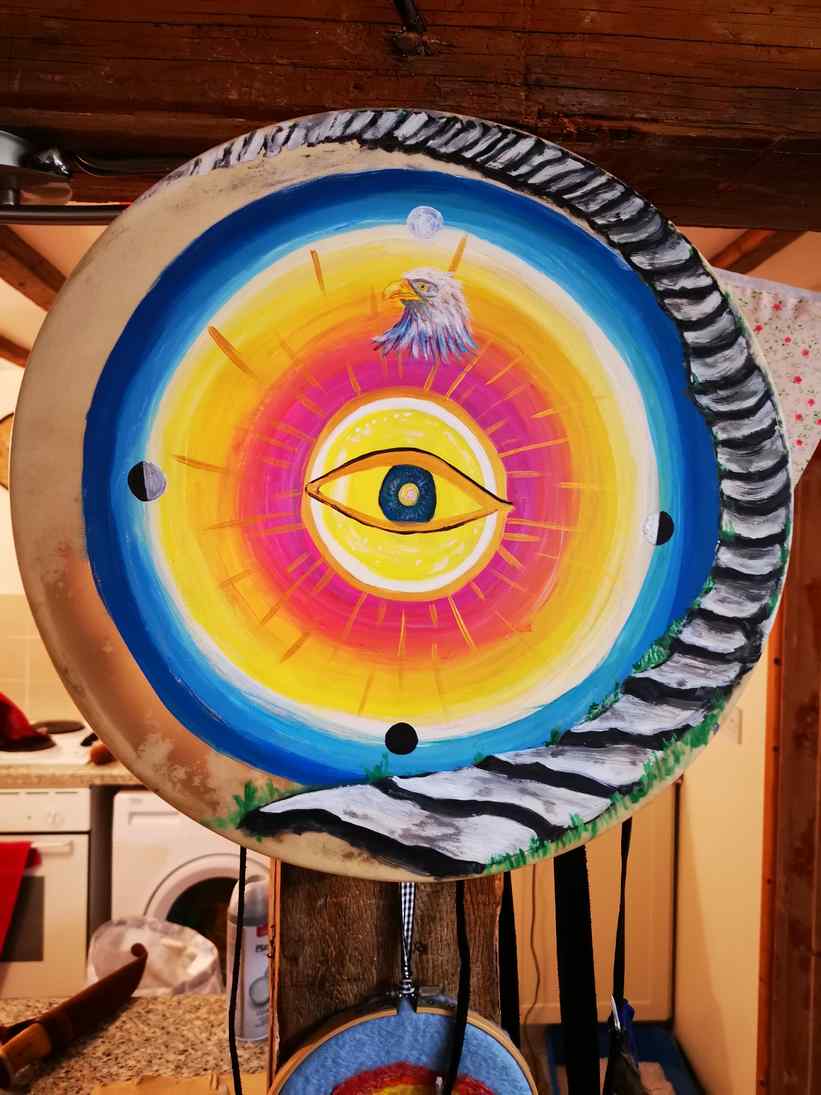 Buying a Drum
Drums are available to buy both 'off the peg' and commissioned. Unless collected in person all drums are sent by Special Delivery in the UK and Tracked and Signed for elsewhere. Melonie sells her drums at various fairs and festivals across the UK and some are available to buy at her drum circles. To commission a drum get in touch - Melonie loves creating for others and drums can range from traditional to hugely personalised.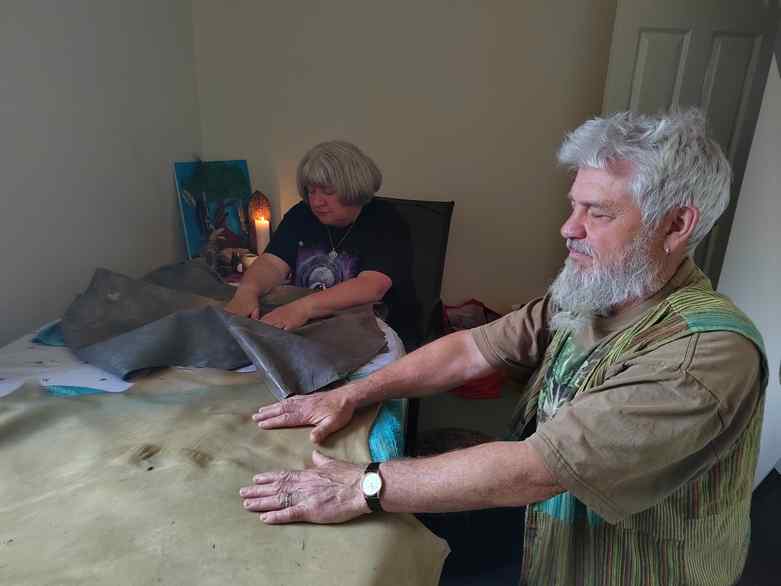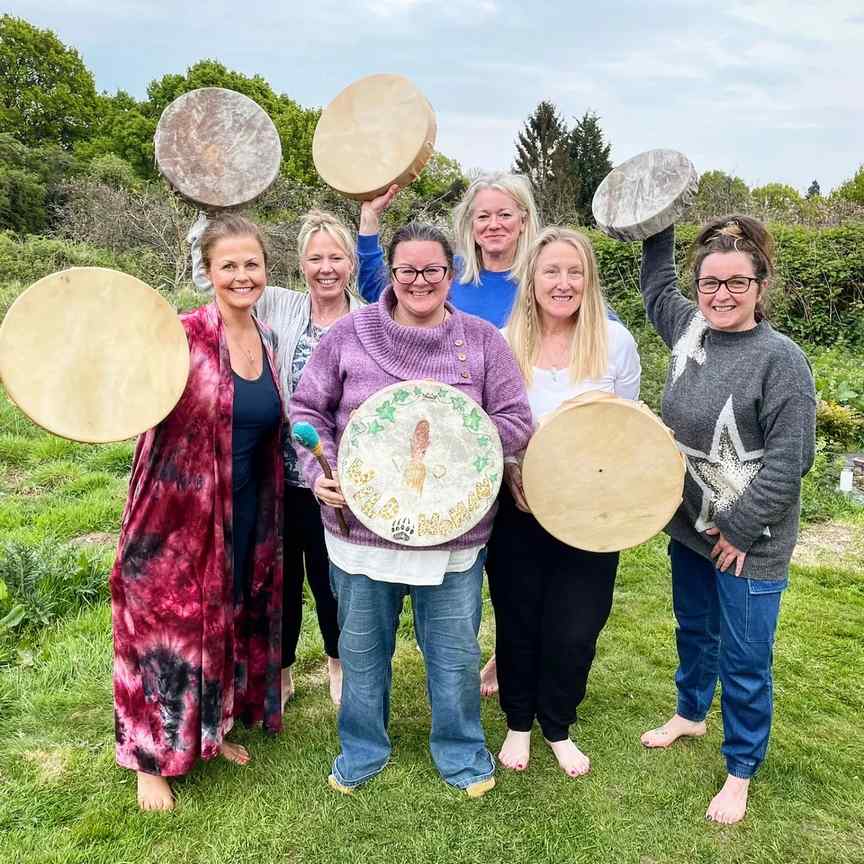 ---
---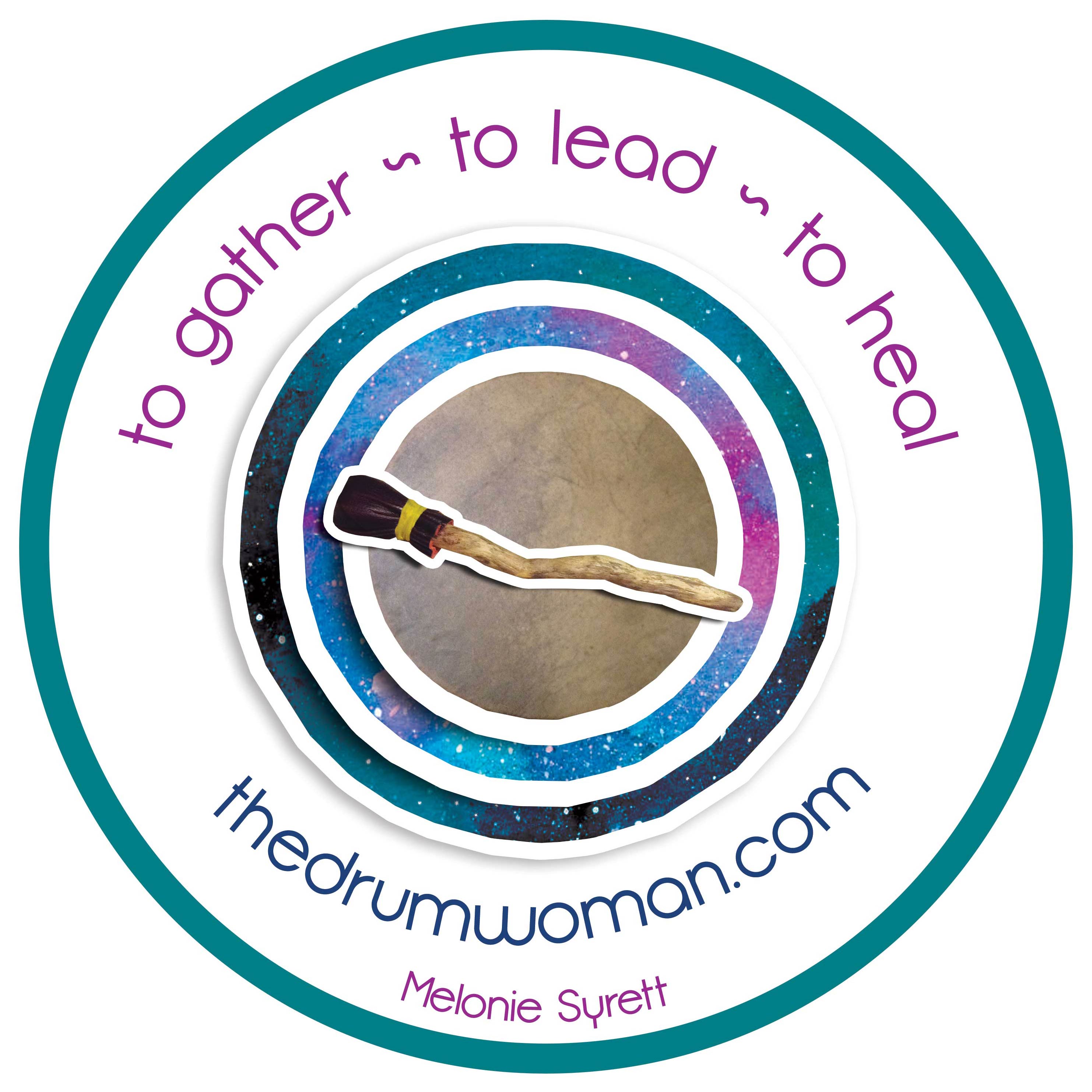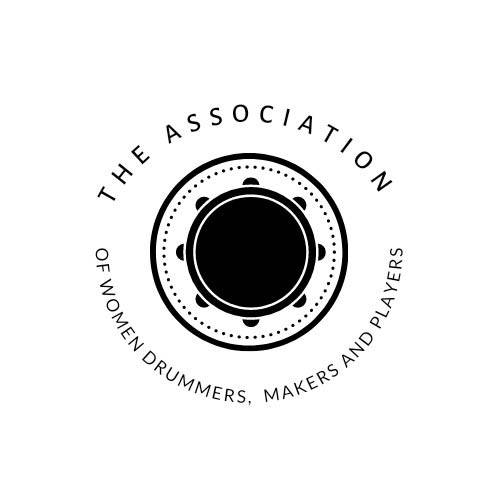 Community

The Association of Women Drummers, Makers and Players
An exciting community of likminded women, coming together online and in person throughout the year - with exclusive member benefits.
A monthly newsletter for all members with information from the world of drumming, interviews, events, musings, meditations and more.
A monthly online gathering for conenction, drumming, singing and meditations.
Entrance to a low cost, in person, yearly gathering for all members and money off of all thedrumwoman offerings and special 'members only' events.
---
---
2023 Schedule

Come join us
Sacred Women's Drum Circle - Harlow, Essex. (Monthly)
Book HARLOW
Shamanic Drum Circle - Marks Tey, Colchester. (Monthly)
Book MARKS TEY
Sacred Women's Drum Circle at Notley Yoga, Braintree. (Monthly)
Book NOTLEY
Edinburgh Group Drum Birthing - April 22 2023. (Seasonal)
Book EDINBURGH
Sacred Women's Drum Circle London - April 29 | August 05 | October 14 2023. (Seasonal)
Book LONDON
Glastonbury Higher Heart of Avalon Drum Birthing Pilgrimage - June 23-26 2023. (Seasonal)
Book GLASTONBURY
London Drum Birthing Day - July 15 2023. (Seasonal)
Book LONDON
Wiltshire Sacred Sites Drum Birthing Journey - August 18-20 2023. (Seasonal)
Book WILTSHIRE
---